Why Summit? The Builder You Can Trust...The Builder To Rely On
The Summit Vision
Summit Building & Design's vision is to become a regional leader in the construction industry. We strive to realize this vision by dedicating ourselves to the pursuit of excellence in construction management. We are committed to building strong client relationships that are founded on quality, integrity, and trust. We build those relationships by operating as a partner and a collaborator on every job. We work with complete transparency, approaching each client and party involved in the job as part of our team. In our pursuit of excellence, no project is complete until the client is 100% satisfied.
Summit Coordination & Teamwork
At Summit Building & Design, our team of building and design professionals brings over 50 years' experience to every project.
We come from a diverse range of backgrounds, each of them providing unique talents, professional experiences, innovative perspectives, and creative insights. When you hire us, we work to make you part of that team. We consider your expectations and contributions integral to the contract.
We know what it takes to balance and coordinate the various parties and trades involved in major construction. From city officials, to architects and engineers, from developers, to subcontractors, and numerous others, we know who to contract and who to call for every phase of the job.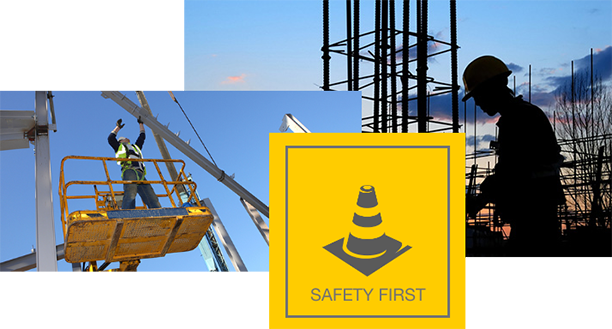 EXPERTISE
Summit Building & Design is proud to be Texas born and true. However, with offices in Laredo, Odessa, Waxahachie, Houston, San Antonio, Beeville, Mission Rio, Edinburgh, and Raceland, Louisiana, we have the reach and flexibility to work beyond Texas borders. Our training and expertise in architecture and civil engineering allows us to provide clients with all-in-one, turnkey solutions. We transform ideas into real-world constructions of style and functionality. And we get the job done on budget and on time, every time—we guarantee it.
PRECISION
From inception to final inspection, we know all the ins and outs of the industry. We're experts in regulatory and oversight requirements, and we know how to manage every aspect of a project. We assemble detailed estimates and precise budgets, double and triple checking each. And we work hard to ensure accurate takeoffs, contracting, purchasing, and invoicing. Our goal is zero change orders on every job. Our team gets it right the first time, every time, always staying on schedule and delivering second-to-none workmanship, performance, and value.
TECHNOLOGY
We make it easy to monitor and track each job. We use Sage 300, a state-of-the-art software package, paired with Cloud Base management software, to grant online access to everyone associated with the project. Our system provides comprehensive access to all project-related documentation. We also issue real-time data, as well as daily reports. And we provide round-the-clock video access to each project. Just log in from a desktop or a smart device to watch real-time, on-site footage of the work in progress. We make and release drone-based video of major project milestones, too, including: pouring the first concrete, framing walls, exterior and interior finish completion, completed products.
Summit Tradition
Summit Building & Design started life in 1942 as the construction arm of Arguindegui Oil Company (AOC). Today, Summit is a division of AOC and remains a proud part of the Arguindegui Family, which includes:
AOC Management
Arguindegui Oil Company II
AOC Fleet & Fueling
AOC Real-Estate Development
Summit Building & Design
During its first 69 years of operation, Summit functioned solely as an in-house builder, managing and completing all of AOC's construction jobs. Those jobs included a range of diverse projects: "Mom & Pop" Gas Stations; Fueling Facilities; Bulk Plants; Terminals & Warehouses; Convenience Stores; and Travel Centers.
In the 1970s, Summit's second generation of leadership ascended and began diversifying the company's business ventures. Summit has since expanded into retail development, real estate acquisition, and construction. The company has also established a land development division.
In 2002, Summit celebrated 60 years as AOC's in-house builder. By 2004, when the company's third generation of leadership assumed control, management had begun to realize the value of growing the company beyond in-house AOC projects to encompass private and public projects as well.
Summit Building & Design: What Can We Build with You?
Vision, Commitment, Technology, Precision, Teamwork…Family—This is who we are; this is what we do. So what do you need to build? We would be thrilled to put our know-how and our commitment to quality to work for you.
If you have questions, or would like to discuss your project, contact Summit Building & Design today. You can email us at info@summitbuildinganddesign.com or call us at 956-727-6601. Or feel free to stop by our home offices at 4506 Hwy 359 Laredo, TX 78043, Mon-Fri, 8am-5pm. We look forward to hearing from you and building with you.
We Are Summit Building & Design: Built on three generations of know-how
The Builder You Can Trust…The Builder To Rely On